8Ball Logic..#1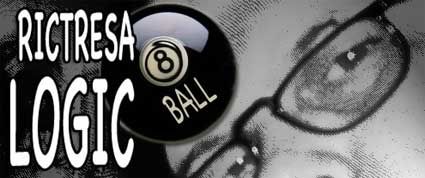 Eddie tagged me with this damn thing about 8 things people don't know about you.. and I have been giving it mucho'thoughts.

#1. I self-taught myself how to write HTML and create computer graphics as a way to keep from commiting suicide.
#2. I flunked High School..
#3. I have an obsession with the number 8..
#4. I used to wear my hair braided and in a ponytail that reached nearly to my waist.
#5. I used to work part time as a bouncer.
#6. I have a gun in my back pocket when I mow the yard.
#7. I believe what the Hopi Prophecy says is going to happen, will. *LINK HERE*
#8. I am a sucker for a pretty girl.

I want to add to #2 and say; I got my GED, went back to school in 2001, (at the age of 49) Graphc Technologies and graduated with a 3.0 grade average. Not to bad for a high school dropout, I would say.